165ft Long Range Smart Wireless Meat Thermometer with Bluetooth for Oven, Grill, Kitchen, BBQ, Smoker, Sous Vide, Rotisserie.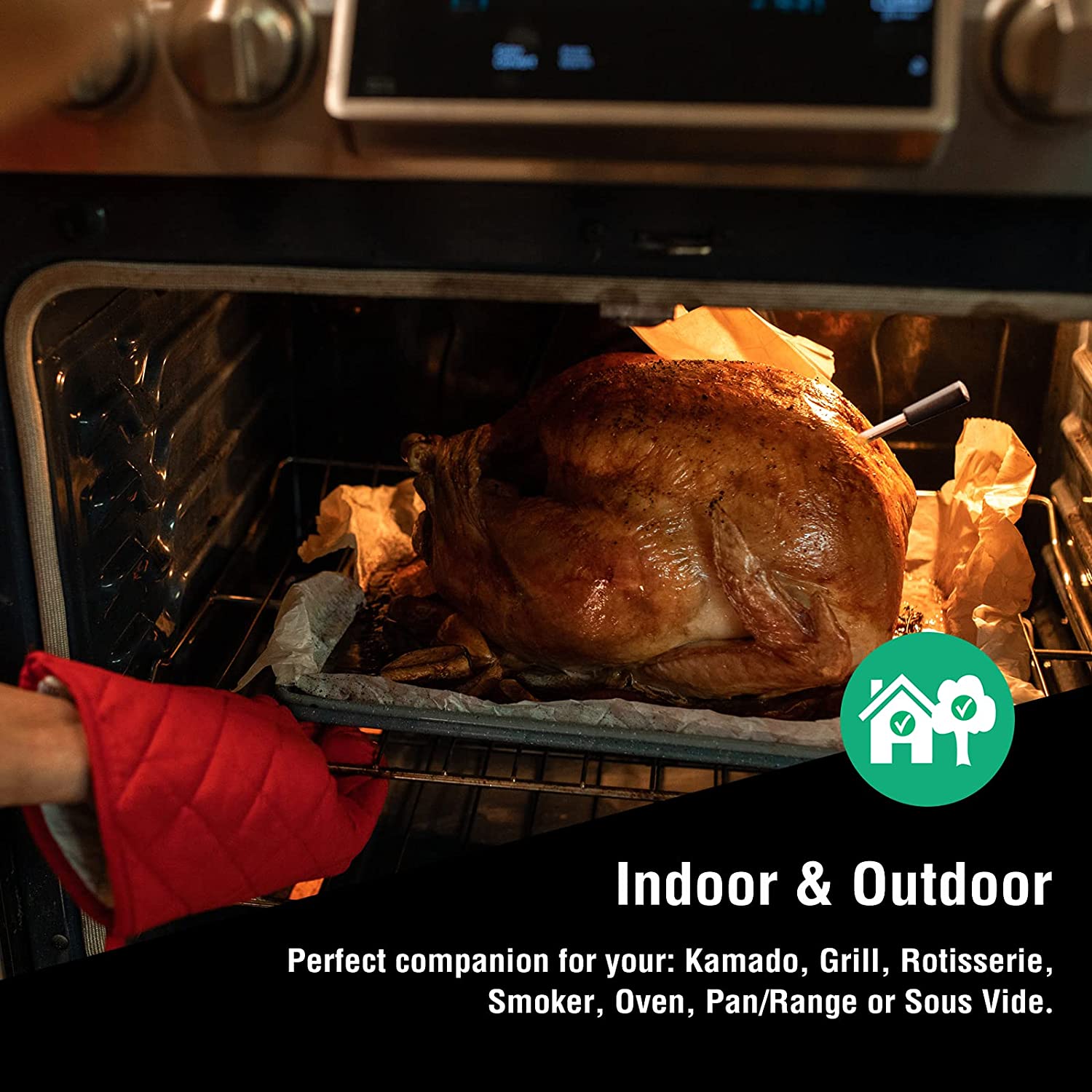 165 FT Wireless Smart Meat thermometer is a truly wireless smart meat thermometer. You'll track the doneness of your food from your smart phone, without having to lift the lid. It will alert you when the meat temperature goes preset target . It makes grilling process flexible and easy.
The NEW Long Range Wireless Meat Thermometer is the first truly wireless, smart meat thermometer that allows you to monitor your food up to 165 ft away. There's nothing worse than an overdone piece of meat, which is why a reliable meat thermometer is an essential tool for any kitchen or BBQ setup. Oven Grill MEAT+ boasts unique, patented technology that measures internal meat temperatures in the oven or grill for a superior result, every time.
100% WIRE-FREE that's perfect for outdoor cooking. The first truly wireless smart meat thermometer.
Monitor your cook using the FREE app available for iOS & Android system.
1 Probe: The Wireless Meat probes sensor can monitor internal meat temperature up to 212°F or more.
Guided Cook APP System: Walks you through every step of the cooking process to guarantee perfect and consistent results. You can also set up custom alerts / notifications based on temperature and/or time.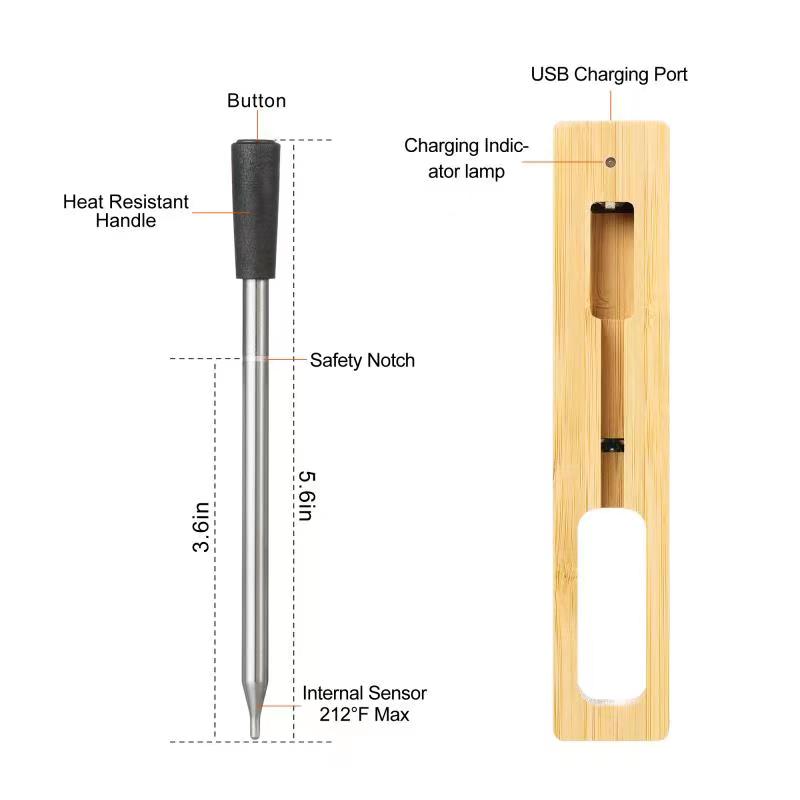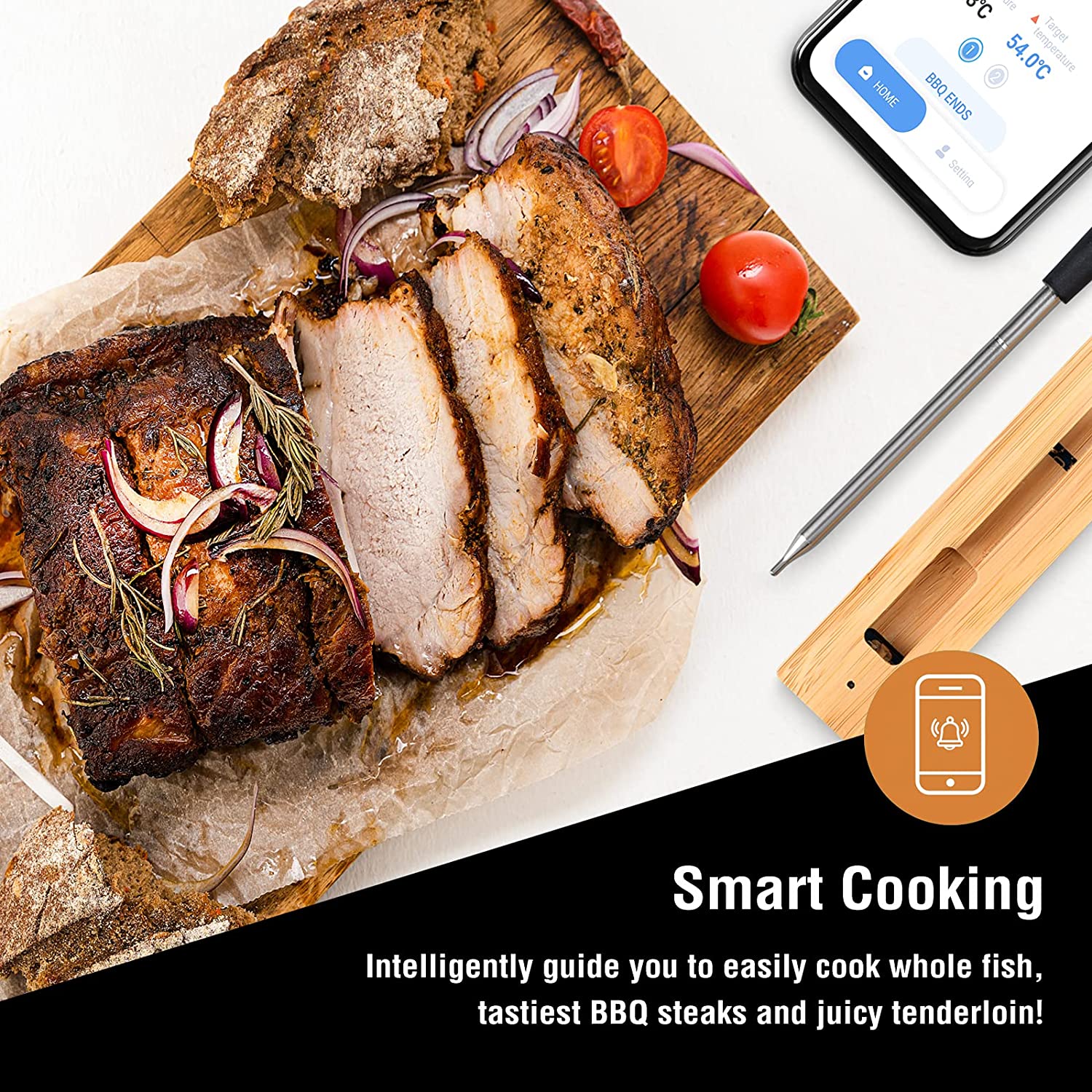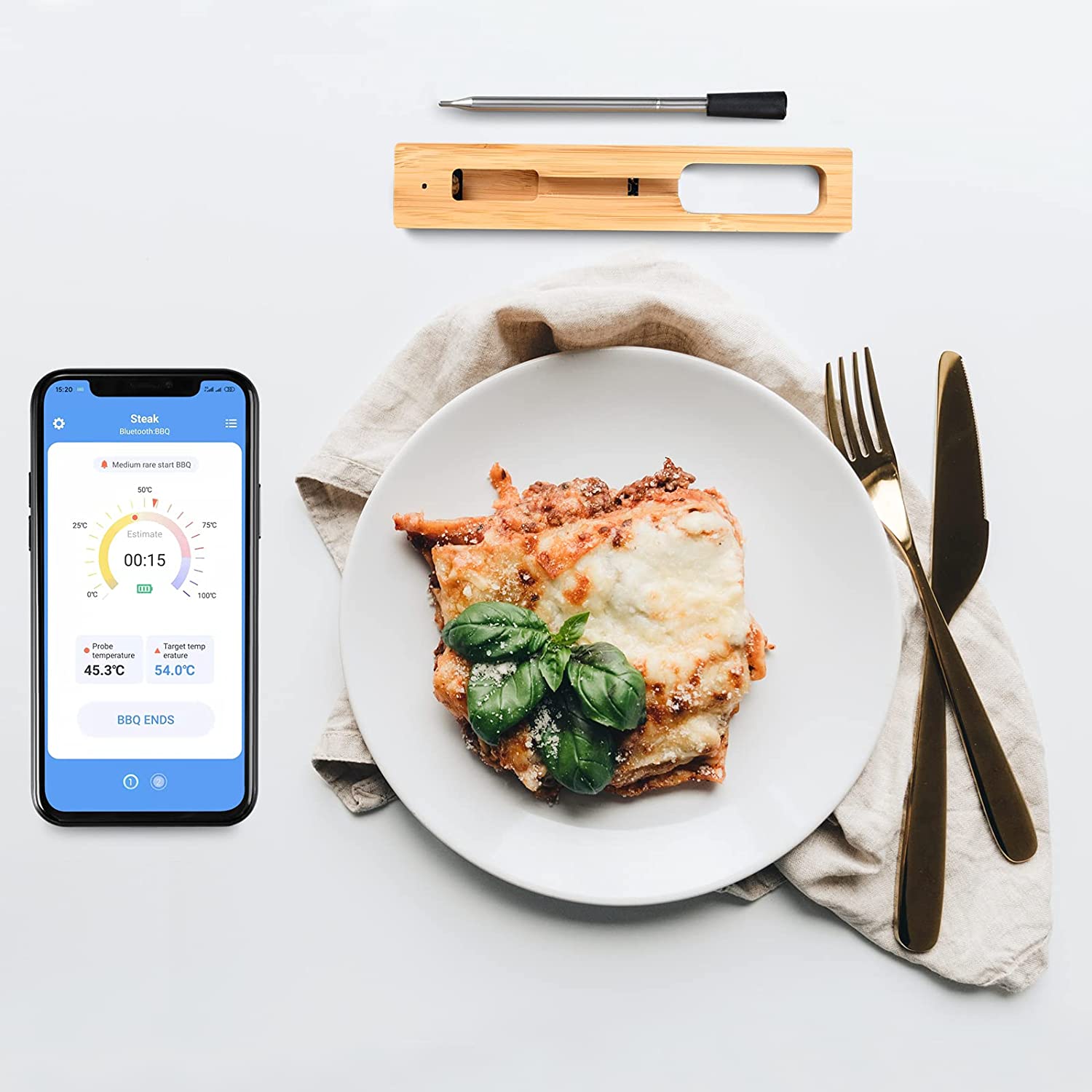 More and more contails ,please contact our by email: sales3@cabinkitchenwares.com